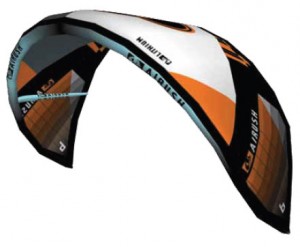 Dopo aver vinto numerosi test di riviste e ricevuto feedback particolarmente positivi dai suoi clienti, per Airush, nel 2013 è stata una vera sfida migliorare la Lithium. Rimanere come front-runner in all-terrain aquiloni, il Lithium si è focalizzata per essere il do-all kite, ovvero il kite per i rider di tutti i giorni!!
Grazie alla sua estremità alare e il posizionamento dei 3 strut, il Lithium ha un tatto diretto e agile attraverso le curve, indispensabile per wave e per il freeride. La scansione del progetto Delta Hybrid delle estremità alari garantisce una controversia libera e veloce nel rilancio. Il Lithium 2013 è ideale per i riders che vogliono fare un po 'di tutto..  se siete al vostro primo giorno di kitesurf,  o se siete ottimi freestyle o esperti tra le onde, la Lithium saprà soddisfare la vostra sete di adrenalina!
Lithium One (16m Only)
L'ultima lightwind freeride kite
Utilizzando l'innovativa tecnologia One strut, il One 16m Lithium utilizza il concetto di risparmio di peso per creare un 16m tutta nuova per il 2013…  dedicata alla condizioni di vento estremamente leggeri. La drastica riduzione di peso migliora il rilancio, rotazione e la stabilità che è essenziale, incentrato del riding del lightwind.
TAGLIA
5m
6m
7m
8m
9m
10m
12m
14m
Lithium One 16m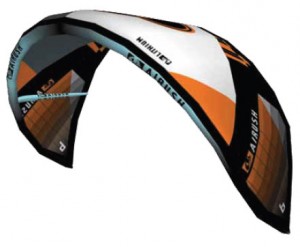 After winning numerous magazines tests and extremely positive feedback from our Airush customers, the 2013 Airush Lithium was going to be a challenge to make better. Staying as the front-runner in all-terrain kites, the Lithium is focused on being the do-all kite for the everyday rider. Due to its wing tip and strut positioning, the Lithium has a direct and agile feel through the turns, essential for wave and freeriding. The sweep of the Delta Hybrid design of the wingtips guarantees a hassle free and quick relaunch. The Lithium is ideal for riders looking to do a bit of everything, whether it's your first day, cruising, freestyle or riding waves!
Lithium One (16m Only)
The ultimate lightwind freeride kite
Using the innovative One strut technology, the Lithium One 16m utilizes the weight saving concept to create a whole new Lithium 16m for 2013, devoted to extremely light wind conditions. The drastic reduction in weight improves the relaunch, turning and stability, which is essential, focuses of lightwind riding.
SIZE
5m
6m
7m
8m
9m
10m
12m
14m
Lithium One 16m